about dr. belk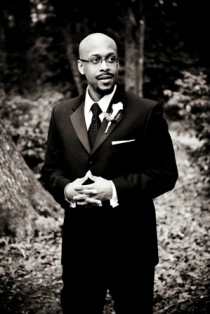 a native of brooklyn, ny, dr. belk is the son of mrs. azalia belk and mr. adolphus belk, sr. he earned a b.a. at syracuse university where he double-majored in african american studies and political science. belk graduated summa cum laude and phi beta kappa. he was also a remembrance scholar, newell rossman, jr. scholar, martin luther king, jr. award recipient, and fannie lou hamer award recipient during his undergraduate years.
belk earned both his m.a. and ph.d. in government and politics at the university of maryland. he now makes his home in fort mill, s.c. and serves as a professor of political science and african american studies at winthrop university. his research and teaching interests include american government, race and ethnic politics in the united states, the politics of mass incarceration, and public policy.
belk's research has concentrated on crime, punishment, and the prison-industrial complex. more recently, he has explored the influence of white nationalism in american politics. his work has been published in the journal of race and policy, souls: a critical journal of black politics, culture, and society, and by the joint center for political and economic studies, one of the nation's premier public policy institutions and the only one whose work focuses squarely on matters of interest to african americans and people of color.
over the years, belk has collaborated with dr. scott h. huffmon on several projects for the social & behavioral research lab, which conducts the winthrop poll. together, they have constructed groundbreaking surveys on black political attitudes in south carolina and across the entire southern region. national and international news organizations such as the new york times, the washington post, national public radio, and the bbc have covered the results of the winthrop poll.
belk is a member of several organizations, including the american political science association and the national conference of black political scientists. he also serves on the board of directors for the friendship nine foundation.

finally, belk is married to the former ms. monica campbell. they have a daughter, nia, and a son, nathaniel.
page last updated by dr. belk on may 23, 2016.