about dr. belk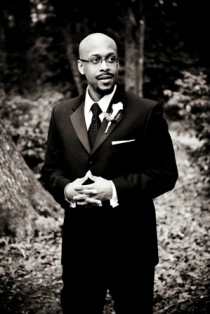 a native of brooklyn, ny, dr. belk is the son of mrs. azalia belk and mr. adolphus belk, sr. he earned a b.a. at syracuse university where he double-majored in african american studies and political science. belk graduated summa cum laude and phi beta kappa. he was also a remembrance scholar, newell rossman, jr. scholar, martin luther king, jr. award recipient, and fannie lou hamer award recipient during his undergraduate years.
belk earned both his m.a. and ph.d. in government and politics at the university of maryland. he now makes his home in rock hill, sc where he serves an an associate professor of political science and african american studies at winthrop university. his research and teaching interests include american government, race and ethnic politics in the united states, the politics of mass incarceration, and public policy.
belk's research has been published in the journal of race and policy (jrp) and by the joint center of political and economic studies. along with dr. adia harvey wingfield, he recently served as a guest editor for a special issue of the journal of race and policy that examined the implications of the 2008 presidential election on race, racism, and public policy in the united states. he is currently working on a book-length manuscript analyzing the politics of the american prison-industrial complex.
belk is a member of several organizations, including the american political science association and the national conference of black political scientists.

finally, belk is married to the former ms. monica leigh campbell. together, they are letting love rule.
page last updated by dr. belk on january 19, 2011.